(Manchester, N.H., June 21, 2021) — York IE, a vertically integrated strategic growth and investment firm, announced today that Henry J. Ristuccia, previously a 25-year partner at Deloitte, will join the team as an investment partner and governance, risk and compliance advisor within the York IE portfolio.
Ristuccia spent 32 years at Deloitte before recently retiring. Throughout his professional career, Ristuccia has always focused on risk management, serving some of the firm's most important and complex clients.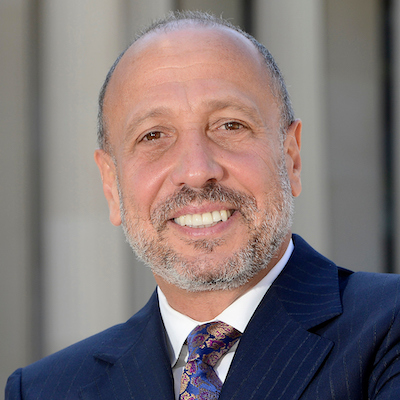 "Effective governance, risk management and compliance is critical as companies continue to scale, attract investment and set a strategy for the future," Ristuccia said. "Yet understanding everything that goes into that can be daunting for many entrepreneurs. I am happy to share my experience and help the companies within the York IE portfolio find a practical balance of corporate governance, risk management and strategic decisioning."
Ristuccia joined Deloitte in 1989 and was a senior partner for 25 years until June, when he retired from the firm to focus on helping nonprofits, tech startups and the next generation of businesspeople. Currently, he serves on the advisory boards of multiple tech startups, as well as on the boards of a major university and nonprofit organizations. He has also taken on direct mentorship of young professionals and entrepreneurs.
As an investment partner, Ristuccia joins York IE's core investment syndicate, which is the firm's primary investment vehicle. It is made up of a diverse group of high-net-worth individuals, successful tech entrepreneurs, family offices and strategic partners. He joins as an investment partner as part of a consortium of other Deloitte retired leaders and friends.
On top of joining our core investment syndicate, Ristuccia will serve as a governance, risk and compliance advisor for York IE as well as the companies inside of our portfolio.
He joins other publicly listed York IE advisors, including Dr. Julie Gurner, executive performance expert and founder of executive performance coaching business Gurner Consulting; Pam Hamlin, president of York Creative Collective and former global CEO of Arnold Worldwide; and Kara Banosian, chief marketing officer at Stavvy; in addition to more than 30 other well-known investment partners and advisors.